NEWS
Hoi An City starts Japanese education at primary schools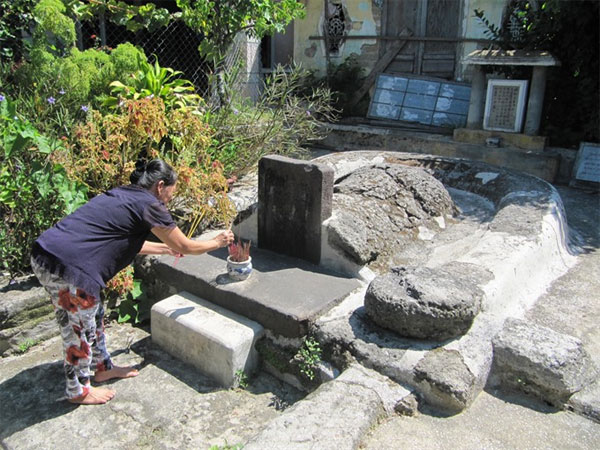 Residents of Cam Chau Commune in Hoi An preserve tombs of Japanese businessmen who died in Hoi An in the 17th century. — VNS Photo Cong Thanh
Centre director Vo Phung said the project aims to boost cultural exchanges between the young generation of Hoi An and Japanese cities.
He said the first course, which started on October 24, has drawn the participation of 40 students every evening.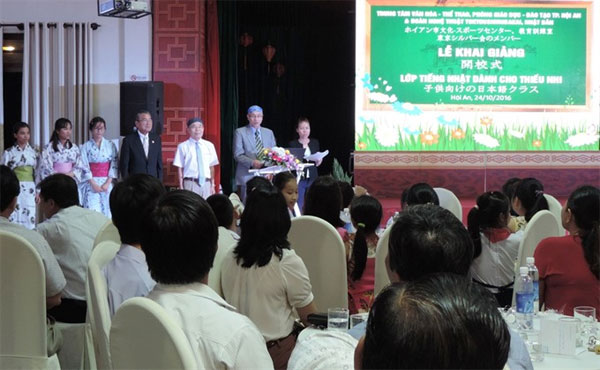 Primary school students in H?i An join the first course of the Japanese language education project. The 10-year project is a co-operation between Hoi An City's Culture and Sports centre and the Tokyo Shirubakai Art Troupe. — Photo Hoi An's Sports and Culture Centre
Phung said Japanese teachers from the Tokyo Shirubakai Art Troupe will lecture on Japanese language, culture and lifestyle at the course.
The course is being offered free of charge in the city that has hosted the annual Hoi An-Japanese Cultural Festival since 2003.
Links between Hoi An and Japan go back a long way. Hoi An City still preserves buildings built by Japanese traders over 400 years ago.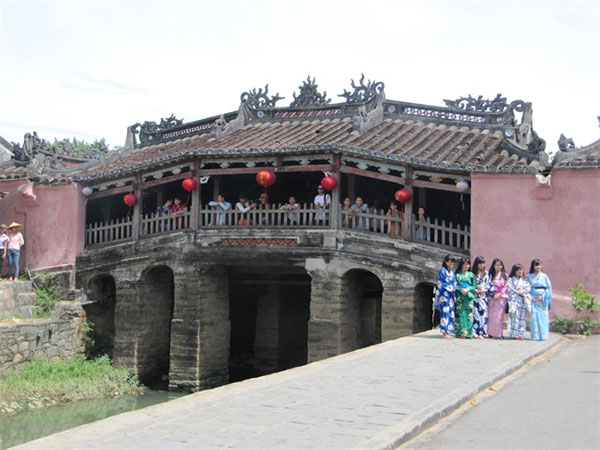 Models wearing Kimonos at the annual Hoi An-Japanese Cultural Festival on the town is Japanese Bridge. VNS Photo Cong Thanh
Residents of Cam Chau Commune, a suburb of Hoi An, preserve three ancient tombs of families of Japanese traders who died in Hoi An in the 17th century.
Researchers from Hoi An is Centre for Cultural Heritage Management Preservation said a stone stele in a cave in Ngu Hanh Son (Marble Mountains) near Da Nang has an inscription of the names of five Japanese-Vietnamese families.
Hoi An and Da Nang are the first towns in Viet Nam to offer Japanese language education in primary schools.